Market Update May 2021
Westlake Village, Agoura Hills, Oak Park, Thousand Oaks and Newbury Park
By: Michael Rice | May 5, 2021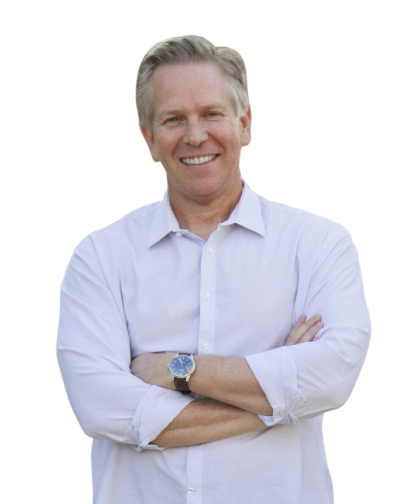 My View From Inside
As home prices surge and buyer demand remains very high, let's talk about what's on a lot of potential buyers minds: Are we in the midst of a real estate bubble? 
For those who remember 2006-2008, there was a lot of irrational exuberance at that time. The belief was that home prices could only go up so do whatever it takes to get in. Sound familiar?
There are some key differences this time around. First and foremost are the lending standards. 
Greg McBride, chief financial analyst at Bankrate.com said this: "The [current] rise in prices is a byproduct of a severe imbalance between supply and demand, not the 'loosey, goosey,' anything-goes lending that was so prevalent in the [2006-2008] housing bubble".  
Nationally, one of the expected offsets to the low supply issue is a surge in new home building. That's not in the cards for the Conejo Valley.
So will prices come down and demand start to wane? Frank Martell, president and CEO of CoreLogic: "With prospective buyers continuing to be motivated by historically low mortgage rates, we anticipate sustained demand in the summer and early fall".
Greg McBride: Home prices are rising at an unsustainable pace but as supply and demand return to somewhat of a balance, a "plateauing in prices" is more likely than an outright decline by later this year or early next year.
The hope is that as California reopens in the next month or so, home owners will finally feel comfortable making the move they've been putting off freeing up some desperately needed inventory.
MAY 2021 CONEJO VALLEY REAL ESTATE MARKET UPDATE
Last year at this time we were in the midst of a shutdown with low sales volume causing wide fluctuations. The year-over-year numbers are going to look a little wonky this month.

Conejo Valley median home prices increased 41% in April $1,065k (+309k) vs last April posting the 10th straight month of year-over-year price gains. 

Lack of inventory of available homes continues to be our biggest challenge with only 457 homes for sale in the Conejo Valley, down 7% from last year.

However inventory continues up from last month as we hit the peak inventory month of May.
What Should We Expect Going Forward
Expect a more consistent flow of new homes hitting the market this month as inventory levels begin to peak.

Expect even more aggressive offers on the good homes as frustrated buyers go big after getting beaten out on multiple homes.

Reluctant sellers will start to feel more comfortable listing their homes as Ventura/LA County enters the Yellow Tier and restrictions continue to ease.

Expect multiple offers will remain the norm for the foreseeable future.
What's The 2021 California Forecast?
According to the California Association of REALTORS, (revised 2/26/21)
The median price of a home is expected to increase 8% in 2021.

The number of home sales is expected to increase by 11.2%.

Interest rates are expected to average 3% on a 30 year fixed mortgage.
Market Snapshot
Prices
The median price of a Conejo Valley home was up in April at $1,065,000.
That's now 10 consecutive months up.
Prices are up 41% from $756,000 last April.
And up $205,000 from last month.
Homes for Sale
April ended with 457 homes for sale.
Down 7% from last April.
That's 35 fewer homes than last year.
And 27 more homes than last month.
Days on Market
It took 33 days on average to sell a home in April.
Down 44% from last April.
That's 26 fewer days than last year.
And 1 more day than last month.
Interest Rates
Median Prices by City
(Prices are for March 2021. City data is two months behind. Keep in mind that low volume of sales can cause large price fluctuations.)
City/County
# Sold
Mar 2020
Mar 2019
Y-T-Y % Chg
Ventura County
1,078
$660,000
$585,000
12.8%
San Fernando Valley
1,267
$775,000
$675,000
14.8%
Agoura Hills
39
$967,500
$884,000
9.4%
Calabasas
48
$2,387,750
$1,434,500
66.5%
Camarillo
119
$691,000
$585,000
18.1%
Moorpark
53
$720,000
$736,250
-2.2%
Newbury Park
57
$810,000
$735,500
10.1%
Oak Park
18
$612,000
$608,500
0.6%
Simi Valley
222
$660,000
$612,500
7.8%
Thousand Oaks
134
$800,000
$750,000
6.7%
Westlake Village
(Ventura County)
32
$965,000
$880,000
9.7%
Westlake Village
(L.A. County)
16
$790,000
$1,131,250
-30.2%
Woodland Hills
128
$1,091,000
$765,750
42.5%
If you're looking to buy a home, here's a great place to start: Conejo Valley Neighborhoods