Market Update November 2023
Westlake Village, Agoura Hills, Oak Park, Thousand Oaks and Newbury Park
By: Michael Rice | November 2, 2023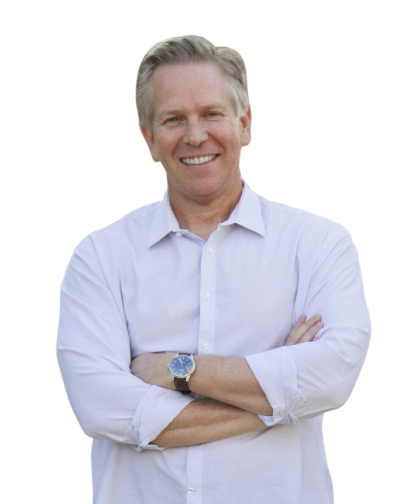 My View From Inside
National headlines paint a very different picture from what's happening in the Conejo Valley. Even with all the doom and gloom articles about rising mortgage rates, low affordability, high home prices and record low inventory, our local market remains resilient.
Home prices keep rising
The median price of a Conejo Valley home rose 2.5% to $1,025,000 compared to last year. And 39 more homes hit the market this October compared to last October, yet we ended the month with fewer homes for sale (290 homes vs 330 last year). 
What does that mean? It means that we sold more homes this October in the Conejo Valley than 2022 despite all the negative news and headlines. On top of that, approximately 40% of all sales sold above asking price.
Will home prices come down?
Not likely. With most of the national forecasts calling for interest rates to come down next year, it would make sense that home prices would go up. In fact, according to a poll of 100 economists and real estate experts, home prices are expected to rise over the next 5 years.
Locally, the California Association of Realtors forecasts home prices to increase 6.2% next year spurred by a drop in mortgage rates to 6% from approximately 7.75% today.
Bottom Line…
The scary national headlines will continue, but it's best to tune out the noise. All real estate is local – what may be happening in other markets doesn't mean it's happening here. Buyers are more willing to jump through hoops to live within our beautiful surroundings, with excellent schools, and easy lifestyle. And when rates inevitably come down, even more buyers will want to make the move to the Conejo Valley. 
Our market remains remarkably strong and that's unlikely to change. 
Monthly Market Update - Delivered
Get the Market Update emailed to you each month!
What to expect moving forward
Today through Thanksgiving offers good opportunities to snatch up homes that have been on the market for a while as sellers are eager to sell before the holiday slowdown.

Inventory is down year over year, but it's up slightly from last month. Expect that trend to continue.

It's anyone's guess what mortgage rates may do, but the conventional wisdom is that they will start to come off their highs in the coming months.

Although the market isn't as competitive as it was a couple years ago, multiple offers are still common due to the lack of inventory. Expect that to remain for the foreseeable future.
Seller's Corner
Rising interest rates and high home prices create cautious buyers. Low inventory of competing homes is keeping the market skewed slightly towards sellers. But understand that buyers are nervous and a bit fickle. It may take a couple tries to have a buyer stick. It's critical to price your home right and do your best to keep a deal together. It's risky to lose a buyer right now. Your next offer may be lower.
What's The 2024 California Forecast?
According to the California Association of REALTORS
The median price of a home is expected to increase 6.2% in 2024.

The number of home sales is expected to increase 22.9%.

Interest rates are expected to average 6% in 2024.
Market Snapshot
Prices
The median price of a Conejo Valley home was up in October to $1,025,000.
That's now 5 consecutive months up.
Prices are up 2.5% from $999,975 last October.
And down $105,000 from last month.
Homes For Sale
October ended with 290 homes for sale.
Down 12% from last October.
That's 40 fewer homes than last year.
And 7 more homes than last month.
Days on Market
It took 30 days on average to sell a home in October.
Down 9% from last October.
That's 3 days less than last year.
And 2 days more than last month.
Interest Rates
If you're looking to buy a home, here's a great place to start: Conejo Valley Neighborhoods