Market Update November 2019
Westlake Village, Agoura Hills, Oak Park, Thousand Oaks and Newbury Park
By: Michael Rice | November 5, 2019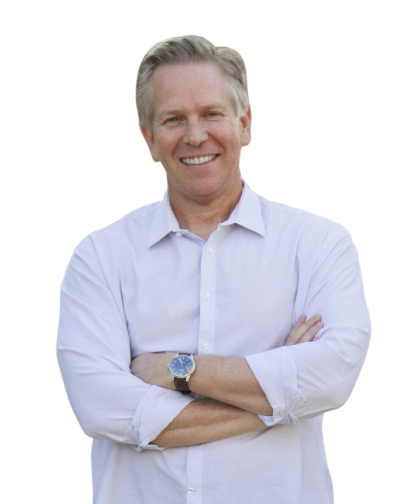 My View From Inside
The California Association of Realtors (CAR) just released their forecast for 2020. After much speculation about a drop in real estate prices, a recession, or worse, a complete housing market crash, CAR is forecasting prices to increase 2.5% next year. Mortgage rates are expected to remain stable at 3.7%.
This is good news for both buyers and sellers. Although many buyers talk of buying on a dip, buying on the way up is also a good thing.
After a bit of a lull, the market has had a resurgence of activity in the last few weeks. Homes that have been sitting around are finally dropping to a price that buyers can't pass up.
This trend should continue through the holiday season offering a great opportunity for bargain shoppers.
P.S. I write the market update for number nerds like me who like stats and graphs. Continue reading for my insight on the local market. Give me a call when you want to talk about buying or selling your Conejo Valley home.
NOVEMBER 2019 CONEJO VALLEY REAL ESTATE MARKET UPDATE
Conejo Valley home prices dropped 1% last month to $789,900.

And the inventory of available homes plunged 22% to just 650 homes for sale.

Mortgage rates have come off their summer lows – up about a quarter percent.

And more sellers reduced their price as buyer demand tends to cool late in the year.
What Should We Expect Going Forward
Expect a surge of last minute shoppers looking to move before the end of the year.

And sellers with older listings more open to negotiation hoping to sell before the holiday slow down begins.

Home prices are expected to increase 2.5% in 2020 (see below).

Creating a great opportunity for savvy buyers to take advantage of low interest rates and motivated sellers today.
Are you looking into buying or selling your home in the Conejo Valley?   Let's Connect!
What's The 2020 California Forecast?
According to the California Association of REALTORS,
The median price of a home is expected to increase 2.5% in 2020.

The number of home sales is expected to increase by 0.08%.

Interest rates are expected to average 3.7% on a 30 year fixed mortgage.
Market Snapshot
Home Prices
The median price of a Conejo Valley home was down in October to $789,900
That's now 1 consecutive months down for 2019.
Prices are down 1% from $800,000 last October.
And down $5,100 from last month.
Homes For Sale
October ended with 650 homes for sale.
Down 22% from last October.
That's 182 fewer homes than last year.
And 45 homes less than last month.
Days to Sell a Home
It took 59 days on average to sell a home in October.
Down 12% from last October.
That's 8 fewer days than last year.
And 1 more day than last month.
Interest Rates
Median Prices by City
(Prices below are for September 2019. City data is released a month late. Keep in mind that low volume of sales can cause large price fluctuations.)
City/County
# Sold
Sep 2019
Sep 2018
Y-T-Y % Chg
Ventura County
855
$589,000
$590,000
-0.2%
San Fernando Valley
935
$650,000
$620,000
4.8%
Agoura Hills
28
$790,000
$782,500
1.0%
Calabasas
34
$1,277,500
$1,357,500
-5.9%
Camarillo
125
$580,500
$599,500
-3.2%
Moorpark
55
$615,000
$731,000
-15.9%
Newbury Park
65
$700,000
$730,000
-4.1%
Oak Park
16
$680,000
$687,500
-1.1%
Simi Valley
150
$577,000
$570,000
1.2%
Thousand Oaks
73
$671,000
$690,000
-2.8%
Westlake Village
(Ventura County)
21
$1,062,000
$1,018,000
4.3%
Westlake Village
(L.A. County)
7
$1,152,500
$949,000
21.4%
Woodland Hills
70
$795,000
$765,750
3.8%
If you're looking to buy a home, here's a great place to start: Conejo Valley Neighborhoods