Market Update March 2022
Westlake Village, Agoura Hills, Oak Park, Thousand Oaks and Newbury Park
By: Michael Rice | March 3, 2022
Released March 3, 2022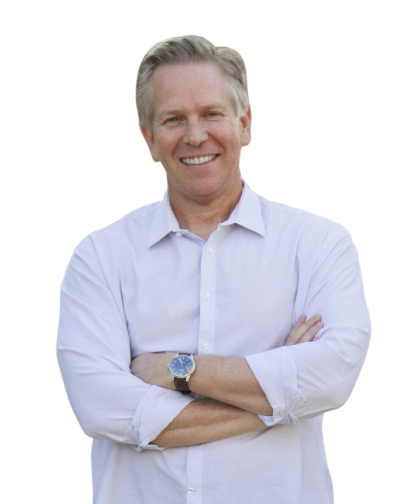 My View From Inside
Conejo Valley home prices jumped an astounding 18% last month vs Feb 2021 as inventory continued to plunge down 45% to just 241 homes for sale.
At this point, it's safe to say that low inventory and multiple offers is the "new normal" for the foreseeable future.
Rather than asking, "When is more inventory coming?", buyers need to be asking, "How do I get my offer accepted when competing?".
We listed a house last week. It was a fixer, but it had a great yard and lots of potential. Asking price was $899k which was in line with recent sales. We ended up with 14 offers and could have easily received more. Not every offer made it to the counter offer stage. In fact, only 4 out of the 14 received a counter offer. Who made it and who didn't? 
Those who didn't get countered (at least one of these conditions):
Low initial offer (at or slightly above asking price)
Low down payment (under 20%)
Default 17 day loan contingency time frame
Default 17 day appraisal contingency time frame
Those who received a counter offer:
Cash offer
Or financed with a large down payment (25%+)
No appraisal contingency
Short or no loan contingency (10 days or less)
The offer that won: $1,027,500, cash, short inspection contingency. That's not to say a financed offer couldn't have been chosen, but the winning offer was strong from the beginning, ultimately offered the highest price, and was from an agent I had previously worked with (relationships matter).
Bottom Line
When competing, you need to be prepared to go all in. That means having a fully underwritten pre-approval so you can reduce or eliminate your loan contingency. Shorten or remove your appraisal contingency if you can afford to do so. And work with someone who knows how to navigate this market. With the right strategies and mindset, you will be successful.
March 2022 CONEJO VALLEY REAL ESTATE MARKET UPDATE
The hot market continued in spite of rising interest rates (approx 4%).

Conejo Valley median home prices jumped 18% in February to $1,099,950 (+170k) posting the 20th straight month of price gains. 

Lack of inventory of available homes continues to be our biggest challenge with only 241 homes for sale in the Conejo Valley, down 45%.

And that's likely to continue throughout the rest of the spring.
What Should We Expect Going Forward
The spring home buying season has officially begun.

While inventory will increase as we get into spring, low inventory will continue to frustrate buyers. 

Multiple offers and bidding wars will continue to dominate the market.

Be prepared to act quickly and creatively when a good house hits the market.
What's The 2022 California Forecast?
According to the California Association of REALTORS
The median price of a home is expected to increase 5.2% in 2022.

The number of home sales is expected to decrease by 5.2%.

Interest rates are expected to average 3.5% on a 30 year fixed mortgage.
Market Snapshot
Price
The median price of a Conejo Valley home was up in February at $1,099,950.
That's now 20 consecutive months up.
Prices are up 18% from $930,000 last February.
And up $49,950 from last month.
Homes for Sale
February ended with 241 homes for sale.
Down 45% from last February.
That's 199 fewer homes than last year.
And 9 more homes than last month.
Days to Sell a Home
It took 29 days on average to sell a home in February.
Down 18% from last February.
That's 6 fewer days than last year.
And 1 fewer day than last month.
Interest Rates
Median Prices by City
(Prices are for January 2022. City data is two months behind. Keep in mind that low volume of sales can cause large price fluctuations.)
City/County
# Sold
Jan 2022
Jan 2021
Y-T-Y % Chg
Ventura County
636
$750,000
$650,000
15.4%
San Fernando Valley
893
$850,000
$740,000
14.9%
Agoura Hills
24
$1,198,500
$940,000
27.5%
Calabasas
28
$1,501,000
$1,340,000
12.0%
Camarillo
88
$790,250
$710,000
11.3%
Moorpark
30
$895,000
$762,500
17.4%
Newbury Park
29
$800,000
$765,000
4.6%
Oak Park
8
$1,229,500
$922,500
33.3%
Simi Valley
110
$762,500
$650,000
17.3%
Thousand Oaks
62
$945,000
$750,000
26.0%
Westlake Village
(Ventura County)
17
$1,380,000
$1,050,000
31.4%
Westlake Village
(L.A. County)
7
$1,850,000
$1,370,000
35.0%
Woodland Hills
79
$1,194,000
$900,000
32.7%
If you're looking to buy a home, here's a great place to start: Conejo Valley Neighborhoods