Market Update September 2019
Westlake Village, Agoura Hills, Oak Park, Thousand Oaks and Newbury Park
By: Michael Rice | September 4, 2019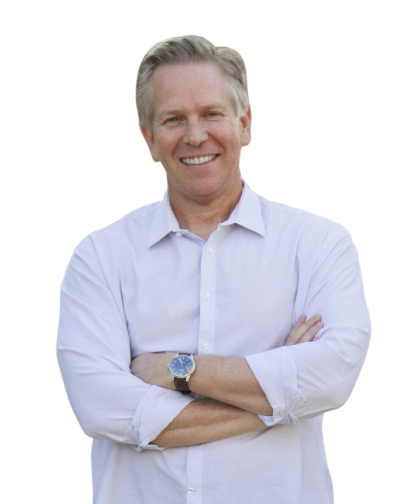 My View From Inside
After a couple quiet months, we're seeing more home buyers come back to the market – the low interest rates are just too enticing to pass up.
But sellers should keep something in mind: the increase in recession chatter* is making buyers more cautious and tougher negotiators than years past.
Many sellers are having trouble adjusting to the more cautious buyer and simply pricing their homes too high. I've noticed an increase in price reductions and homes selling further below asking price than previous years.
This doesn't indicate prices are coming down, it just means sellers can't ask for such a premium over the last sale. It's creating a game of tug of war between cautious buyers and overly optimistic sellers. A game that will likely continue as the market shows signs of balance.
*Recession does not equal a housing crisis. Read my blog: How will a recession impact the local real estate market
P.S. I write the market update for number nerds like me who like stats and graphs. Continue reading for my insight on the local market. Give me a call when you want to talk about buying or selling your Conejo Valley home.
SEPTEMBER 2019 CONEJO VALLEY REAL ESTATE MARKET UPDATE
Median home prices jumped 3% last month to $797,000.

And 38% more homes went into escrow in August compared to last year.

Causing inventory of available homes to plunge 17% to just 798 homes for sale.

Indicating that buyers are taking advantage of the recent drop in interest rates.
What Should We Expect Going Forward
September usually kicks off the second busy buying season of the year that lasts through November.

Inventory of homes should pick up over the next couple months, but don't expect a huge surge. 

Expect cautious buyers to look for the right opportunity and lock in the low interest rates without overpaying.

And sellers having to be more flexible as buyers negotiate harder than years past.
Are you looking into buying or selling your home in the Conejo Valley?   Let's Connect!
What's The 2019 California Forecast?
According to the California Association of REALTORS,
The median price of a home is expected to increase 3.1% in 2019.
The number of home sales is expected to decrease by 3.3%.
Interest rates are expected to average 4.1% on a 30 year fixed mortgage (Updated June 2019).
Market Snapshot
Home Prices
The median price of a Conejo Valley home was up in August to $797,000
That's now 4 consecutive month up for 2019.
Prices are up 3% from $775,000 last August.
And down $8,000 from last month.
Homes For Sale
August ended with 798 homes for sale.
Down 17% from last August.
That's 159 fewer homes than last year.
And 1 home less than last month.
Days to Sell a Home
It took 63 days on average to sell a home in August.
Up 5% from last August.
That's 3 more days than last year.
And 8 more days than last month.
Interest Rates
Median Prices by City
(Prices below are for July 2019. City data is released a month late. Keep in mind that low volume of sales can cause large price fluctuations.)
City/County
# Sold
July 2019
July 2018
Y-T-Y % Chg
Ventura County
998
$595,000
$593,000
0.3%
San Fernando Valley
1,113
$660,000
$628,500
5.0%
Agoura Hills
42
$815,000
$834,000
-2.3%
Calabasas
38
$1,599,000
$1,433,000
11.6%
Camarillo
129
$590,000
$590,000
0.0%
Moorpark
49
$650,000
$644,500
0.9%
Newbury Park
69
$705,000
$697,000
1.1%
Oak Park
22
$891,000
$892,000
-0.1%
Simi Valley
185
$583,500
$575,000
1.5%
Thousand Oaks
129
$750,000
$713,000
5.2%
Westlake Village
(Ventura County)
25
$951,500
$1,107,500
-14.1%
Westlake Village
(L.A. County)
18
$1,202,250
$1,212,500
-0.8%
Woodland Hills
111
$780,000
$818,500
-4.7%
If you're looking to buy a home, here's a great place to start: Conejo Valley Neighborhoods