Market Update October 2019
Westlake Village, Agoura Hills, Oak Park, Thousand Oaks and Newbury Park
By: Michael Rice | October 7, 2019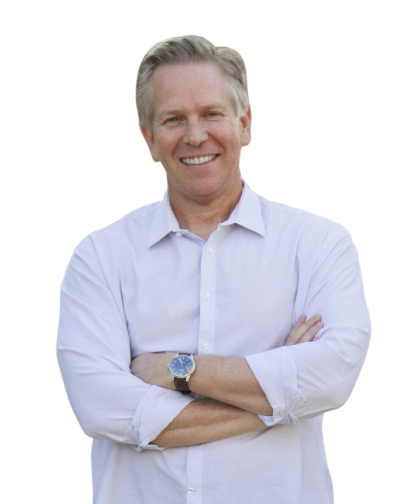 My View From Inside
Last year, the lack of inventory motivated buyers to jump on anything that was close to what they were looking for. Fast forward to today and buyers are willing to wait it out for the right house to hit the market or perhaps compromise on a house if the seller is motivated to sell – aka, willing to take a low offer.
Many sellers still believe that we're in a seller's market. But reality is starting to kick in and price reductions are more frequent. I'm beginning to see something I haven't seen in years – motivated sellers willing to accept an offer well below asking price.
Buyers still want to buy and sellers still want to sell, they're just having a tough time agreeing on price.
P.S. I write the market update for number nerds like me who like stats and graphs. Continue reading for my insight on the local market. Give me a call when you want to talk about buying or selling your Conejo Valley home.
OCTOBER 2019 CONEJO VALLEY REAL ESTATE MARKET UPDATE
Median home prices were up 2% in September to $795,000.

And 30% fewer homes came on the market in September compared to last year.

Causing our inventory of available homes to drop 17% to 692 homes for sale.

However homes aren't selling as fast as years past in spite of the drop in inventory.
What Should We Expect Going Forward
Expect more of the same as we close out the year. 

And a slow but steady stream of new listings coming on the market over the next couple of months.

Now through Thanksgiving offers good opportunities as sellers are eager to sell before the holiday slowdown.

And expect more price reductions for the homes that have been sitting on the market for awhile.
Are you looking into buying or selling your home in the Conejo Valley?   Let's Connect!
What's The 2019 California Forecast?
According to the California Association of REALTORS,
The median price of a home is expected to increase 3.1% in 2019.
The number of home sales is expected to decrease by 3.3%.
Interest rates are expected to average 4.1% on a 30 year fixed mortgage (Updated June 2019).
Market Snapshot
Home Prices
The median price of a Conejo Valley home was up in September to $795,000
That's now 5 consecutive months up for 2019.
Prices are up 2% from $782,500 last September.
And down $2,000 from last month.
Homes For Sale
September ended with 695 homes for sale.
Down 17% from last September.
That's 144 fewer homes than last year.
And 103 home less than last month.
Days to Sell a Home
It took 58 days on average to sell a home in September.
Down 18% from last September.
That's 12 fewer days than last year.
And 5 fewer days than last month.
Interest Rates
Median Prices by City
(Prices below are for August 2019. City data is released a month late. Keep in mind that low volume of sales can cause large price fluctuations.)
City/County
# Sold
Aug 2019
Aug 2018
Y-T-Y % Chg
Ventura County
1,020
$599,000
$586,500
2.1%
San Fernando Valley
1,203
$655,000
$630,000
4.0%
Agoura Hills
37
$866,000
$877,500
-1.3%
Calabasas
34
$1,407,500
$1,560,500
-9.8%
Camarillo
135
$587,500
$582,500
0.9%
Moorpark
62
$644,750
$673,750
-4.3%
Newbury Park
49
$721,500
$766,500
-5.9%
Oak Park
15
$926,000
$825,000
12.2%
Simi Valley
192
$590,000
$559,500
5.5%
Thousand Oaks
116
$715,000
$715,750
-0.1%
Westlake Village
(Ventura County)
28
$1,105,000
$885,000
24.9%
Westlake Village
(L.A. County)
16
$1,180,000
$911,500
29.5%
Woodland Hills
104
$831,500
$810,000
2.7%
If you're looking to buy a home, here's a great place to start: Conejo Valley Neighborhoods