Market Update October 2021
Westlake Village, Agoura Hills, Oak Park, Thousand Oaks and Newbury Park
By: Michael Rice | October 5, 2021
Released October 5, 2021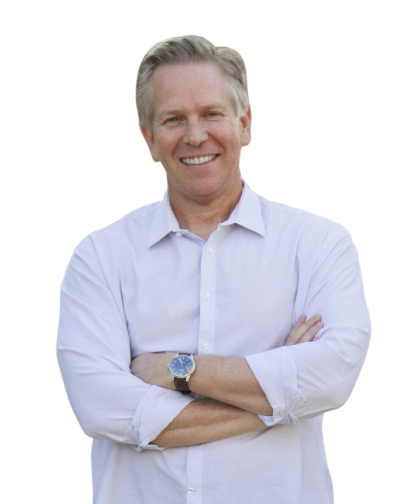 My View From Inside
Another month, another big jump in home prices. Conejo Valley home prices were up 18% in September vs last September. The median price of a Conejo Valley home is now over $1 million. 
What's in store for the last quarter of the year? Perhaps a slight shift to a more favorable market for buyers. According to Realtor.com, October is the sweet spot of the year for buyers, specifically the beginning of October. "This week historically has shown the best balance of market conditions that favor buyers."
There's some buzz out there that the market has already shifted towards buyers and the seller's market is dying. That's not what's really happening. Yes, the market has slowed, but here's why:
The insane pace of the spring market was (thankfully) not sustainable meaning a slowdown was inevitable.

It's October, not May. The market always slows down during the later part of the year.

Price reduction does not equal price depreciation. 

Price growth is expected to slow, but price appreciation is the forecast by most economists.
Sellers who list later in the year are typically more motivated to sell and somewhat more reasonable/negotiable. The 4th quarter is often a good time for buyers to jump in and grab a home that was maybe overpriced and missed the market. Take advantage of this short window before the market heats up again next year.
October 2021 CONEJO VALLEY REAL ESTATE MARKET UPDATE
The talk of a market shift is greatly exaggerated.

The median price of a Conejo Valley home was up 18% to $1,020,000 vs $865,772 last year.

The number of homes for sale dropped 33% to just 429 homes compared to last year.

Interest rates creeped up to over 3% as the days of sub 3% rates may be behind us.
What Should We Expect Going Forward
Today through Thanksgiving offers good opportunities as sellers are eager to sell before the holiday slowdown.

Expect to still be competing for the popular homes as many buyers wait on the sidelines ready to pounce on the home they've been waiting for.

Although the market isn't as competitive as it was, don't expect much to change through the end of the year.

Inventory is expected to stay low, multiple offers are expected to remain the norm, and interest rates are already creeping up.
What's The 2021 California Forecast?
According to the California Association of REALTORS, (revised 2/26/21)
The median price of a home is expected to increase 8% in 2021.

The number of home sales is expected to increase by 11.2%.

Interest rates are expected to average 3% on a 30 year fixed mortgage.
Market Snapshot
Price
The median price of a Conejo Valley home was up in September at $1,020,000.
That's now 15 consecutive months up.
Prices are up 18% from $865,772 last September.
And up $70,000 from last month.
Homes for Sale
September ended with 429 homes for sale.
Down 33% from last September.
That's 208 fewer homes than last year.
And 28 fewer homes than last month.
Days to Sell a Home
It took 34 days on average to sell a home in September.
Down 30% from last September.
That's 15 fewer days than last year.
And 3 mores day than last month.
Interest Rates
Median Prices by City
(Prices are for August 2021. City data is two months behind. Keep in mind that low volume of sales can cause large price fluctuations.)
City/County
# Sold
Aug 2021
Aug 2020
Y-T-Y % Chg
Ventura County
1,111
$740,250
$645,000
14.8%
San Fernando Valley
1,254
$835,000
$737,500
13.2%
Agoura Hills
39
$1,225,000
$877,500
39.6%
Calabasas
35
$1,905,000
$1,675,000
13.7%
Camarillo
131
$750,000
$661,000
13.5%
Moorpark
68
$857,500
$738,500
16.1%
Newbury Park
77
$810,000
$815,000
-0.6%
Oak Park
33
$880,000
$645,750
36.3%
Simi Valley
214
$730,000
$615,000
18.7%
Thousand Oaks
136
$901,000
$767,000
17.5%
Westlake Village
(Ventura County)
33
$1,325,000
$1,271,000
4.2%
Westlake Village
(L.A. County)
15
$1,200,000
$1,767,000
-32.1%
Woodland Hills
123
$1,040,000
$921,500
12.9%
If you're looking to buy a home, here's a great place to start: Conejo Valley Neighborhoods