Market Update November 2021
Westlake Village, Agoura Hills, Oak Park, Thousand Oaks and Newbury Park
By: Michael Rice | November 2, 2021
Released November 2, 2021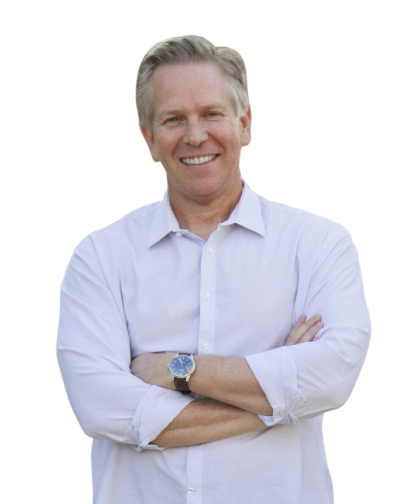 My View From Inside
After a crazy 9 months, the housing market is taking a bit of a breather. Home prices continued up in October (+6% vs last year), but there's an overall sense of slowing that's taking place.
However, it is the end of the year. A slowdown is typical and expected.
Despite what you may be hearing, there is no real forecast of a market correction or price depreciation in 2022. The overwhelming consensus is that home prices and interest rates will increase in 2022 with low inventory continuing to loom over the market.
But if you are waiting (or hoping) for a drop in home prices, that would most likely be due to a rise in interest rates. In that case, your purchase price may be lower, but your payment may be the same or even higher due to a rise in rates.
The best approach is to look at this breather as a potential reward for the buyers who have been patient. There's less buyer competition right now and the sellers who list their homes this time of year usually do so because they need to sell now. Otherwise they'd wait until January.
Read before you buy: 12 Home Buying Mistakes to Avoid in 2022
NOVEMBER 2021 CONEJO VALLEY REAL ESTATE MARKET UPDATE
The median price of a Conejo Valley home was up 6% in October to $935,000.

'The number of homes for sale dropped 38% to just 384 homes for sale versus last year and is trending downward compared to last month.

Only 110 new listings hit the market in October – down 45% from last year.

Mortgage rates have creeped up above 3% and are expected to continue up to 3.5% next year.
What Should We Expect Going Forward
Expect the holiday slowdown to continue as we get close to Thanksgiving. 

And sellers with older listings more open to negotiation hoping to sell before the holiday season begins.

Expect to still be competing for the new hot listings due to historically low inventory.

Expect home prices to increase 5.2% next year (According to the California Association of Realtors), indicating another strong year in 2022.
What's The 2022 California Forecast?
According to the California Association of REALTORS
The median price of a home is expected to increase 5.2% in 2022.

The number of home sales is expected to decrease by 5.2%.

Interest rates are expected to average 3.5% on a 30 year fixed mortgage.
Market Snapshot
Price
The median price of a Conejo Valley home was up in October at $935,000.
That's now 16 consecutive months up.
Prices are up 6% from $882,500 last October.
And down $85,000 from last month.
Homes for Sale
October ended with 384 homes for sale.
Down 38% from last October.
That's 234 fewer homes than last year.
And 45 fewer homes than last month.
Days to Sell a Home
It took 40 days on average to sell a home in October.
Down 16% from last October.
That's 7 fewer days than last year.
And 6 mores day than last month.
Interest Rates
Median Prices by City
(Prices are for September 2021. City data is two months behind. Keep in mind that low volume of sales can cause large price fluctuations.)
City/County
# Sold
Sep 2021
Sep 2020
Y-T-Y % Chg
Ventura County
1,115
$725,000
$665,000
9.0%
San Fernando Valley
1,236
$860,000
$760,000
13.2%
Agoura Hills
27
$1,125,000
$858,000
31.1%
Calabasas
48
$2,149,000
$1,628,500
32.0%
Camarillo
118
$747,750
$660,000
13.3%
Moorpark
46
$790,000
$767,000
3.0%
Newbury Park
68
$850,000
$789,000
7.7%
Oak Park
27
$925,000
$682,500
35.5%
Simi Valley
224
$720,000
$615,000
17.1%
Thousand Oaks
125
$905,000
$788,500
14.8%
Westlake Village
(Ventura County)
31
$1,275,000
$1,180,000
8.1%
Westlake Village
(L.A. County)
21
$1,418,000
$1,395,000
1.6%
Woodland Hills
112
$1,127,500
$920,000
22.6%
If you're looking to buy a home, here's a great place to start: Conejo Valley Neighborhoods