Market Update September 2020
Westlake Village, Agoura Hills, Oak Park, Thousand Oaks and Newbury Park
By: Michael Rice | September 4, 2020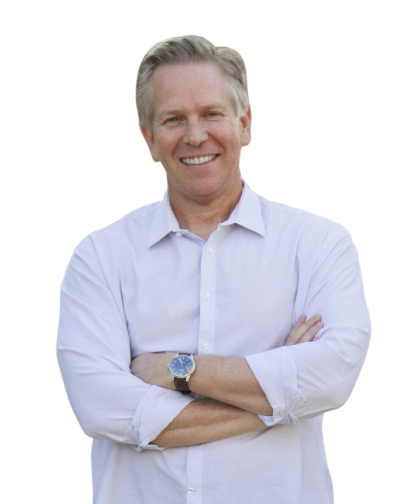 My View From Inside
The V-shaped housing recovery continued through August with no end in sight.
The realization that virtual schooling and working from home are here to stay for a while has brought even more buyers into the marketplace. Sellers are very aware that they have the edge putting upward pressure on prices and making buyers jump through hoops to get an offer accepted. Multiple offers continued as inventory of available homes continued to drop.
Top 5 reasons people are moving
Working from home
Virtual schooling
Low interest rates
A home gym
More outdoor space
Before you throw in the towel and give up on finding a home, competitive does not mean impossible. I hear stories in the city and neighboring valley about 20+ offers on a house and homes selling way above asking price. We're not seeing that here for most homes. In the Conejo Valley, not every home sells in minutes with multiple offers. The homes that do may get 2-4 offers and ultimately sell for about 10-20k over asking price.
If you're getting priced out on the homes you like, you may need to be willing to compromise a bit. Homes that need some updating are easier to find and more negotiable. It may be worth the inconvenience of a remodel to get into a home.
The demand for Conejo Valley homes is only expected to increase as the flight to the suburbs continues. Those waiting for a crash or sudden influx of listings will be caught waiting. Expect more of the same in September and the foreseeable future.
SEPTEMBER 2020 CONEJO VALLEY REAL ESTATE MARKET UPDATE
The median price of a Conejo Valley home was up 1% in August to $830,000.

The number of homes for sale dropped 16% to just 678 homes for sale versus last year and is trending downward compared to last month.

154% more homes went into escrow in August vs. last year as home sales continue to catch up after the lockdown. 

Mortgage rates stayed below 3% for some borrowers and are expected to remain low the rest of the year.
What Should We Expect Going Forward
Expect more of the same as we head towards the end of the year.

Expect to be competing with other buyers for move-in ready homes under $1.3 million.

The lack of inventory to get even tighter as we head into fall.

But listings over 30 days old will be more negotiable as we head towards the end of the year.
What's The 2020 California Forecast?
According to the California Association of REALTORS,
The median price of a home is expected to increase 2.5% in 2020.

The number of home sales is expected to increase by 0.08%.

Interest rates are expected to average 3.7% on a 30 year fixed mortgage.
Market Snapshot
Prices
The median price of a Conejo Valley home was up in August at $830,000
That's now 2 consecutive months up.
Prices are up 1% from $825,000 last August.
And up $5,000 from last month.
Homes for Sale
August ended with 679 homes for sale.
Down 16% from last August.
That's 125 fewer homes than last year.
And 17 fewer homes than last month.
Days to Sell a Home
It took 45 days on average to sell a home in August.
Down 32% from last August.
That's 21 fewer days than last year.
And 2 more days than last month.
Interest Rates
Median Prices by City
(Prices are for July 2020. City data is two months behind. Keep in mind that low volume of sales can cause large price fluctuations.)
City/County
# Sold
July 2020
July 2019
Y-T-Y % Chg
Ventura County
1,030
$631,000
$595,000
6.1%
San Fernando Valley
1,177
$700,000
$660,000
6.1%
Agoura Hills
43
$949,000
$815,000
16.4%
Calabasas
47
$1,380,000
$1,599,000
-13.7%
Camarillo
136
$639,000
$590,000
8.3%
Moorpark
66
$731,750
$650,000
12.6%
Newbury Park
67
$736,250
$705,000
4.4%
Oak Park
26
$693,750
$891,000
-22.1%
Simi Valley
172
$610,000
$583,500
4.5%
Thousand Oaks
116
$786,000
$750,000
4.8%
Westlake Village
(Ventura County)
25
$1,002,500
$951,500
5.4%
Westlake Village
(L.A. County)
20
$1,310,750
$1,202,250
9.0%
Woodland Hills
100
$850,500
$780,000
9.0%
If you're looking to buy a home, here's a great place to start: Conejo Valley Neighborhoods