Market Update May 2020
Westlake Village, Agoura Hills, Oak Park, Thousand Oaks and Newbury Park
By: Michael Rice | May 5, 2020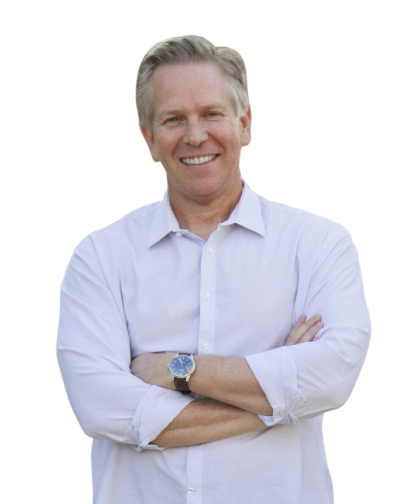 My View From Inside
Home prices remained flat in the Conejo Valley for the month of April. However, the real estate market is gaining momentum as more restrictions are lifted. Many of the homes that have been on "hold" are already coming back and sellers who put off listing are eager to finally put their homes on the market.
The drop in home prices that some buyers have been expecting (or hoping for), just isn't happening. There are several reasons for that:
The impact of unemployment is low in the Conejo Valley compared to other areas.
The lack of inventory is keeping home prices steady.
Overall demand and relocation to the Conejo Valley remains strong as our major employers continue to hire.
And most importantly, those who are looking to buy a home view taking advantage of the record low interest rates as an offset to any slight dip in prices over the next year or two (which is not the consensus opinion).
There are countless positive forecasts from multiple real estate firms and real estate associations around the country. Freddie Mac provides a good summary of most of the expert opinions that are circulating.
"The fiscal stimulus provided by the CARES Act will mute the impact that the economic shock has on house prices. Additionally, forbearance and foreclosure mitigation programs will limit the fire sale contagion effect on house prices. We forecast house prices to fall 0.5 percentage points over the next four quarters. Two forces prevent a collapse in house prices. First, as we indicated in our earlier research report, U.S. housing markets face a large supply deficit. Second, population growth and pent up household formations provide a tailwind to housing demand. Price growth accelerates back towards a long-run trend of between 2 and 3% per year." – Freddie Mac
MAY 2020 CONEJO VALLEY REAL ESTATE MARKET UPDATE
Local home prices were flat last month at $758,000 for a median price home in the Conejo Valley.
However, new listings were down 50% and the overall number of homes for sale was down 41% to just 478 homes.
The number of homes that closed escrow was down 29% from last year, but increased steadily throughout the month.
Indicating that from a real estate standpoint, the worst may be behind us.
What Should We Expect Going Forward
Expect to see a steady increase in market activity and momentum as more restrictions are lifted in May.
Pent up inventory of homes will start to come back on the market as sellers take their homes out of "hold" status and sellers who put off listing last month will feel safer showing their homes and begin to list.
Plan on acting quickly for homes in popular neighborhoods – multiple offers are still fairly common.
And expect to find some motivated sellers who have been waiting out the shutdown and really need to sell.
What's The 2020 California Forecast?
According to the California Association of REALTORS,
The median price of a home is expected to increase 2.5% in 2020.

The number of home sales is expected to increase by 0.08%.

Interest rates are expected to average 3.7% on a 30 year fixed mortgage.
Market Snapshot
Prices
The median price of a Conejo Valley home was the same in April at $758,500
That's now 1 consecutive month with no change.
Prices are up 0% from $760,000 last April.
And down $90,500 from last month.
Homes for Sale
April ended with 478 homes for sale.
Down 41% from last April.
That's 330 fewer homes than last year.
And 15 fewer homes than last month.
Days to Sell a Home
It took 52 days on average to sell a home in April.
Down 4% from last April.
That's 2 fewer days than last year.
And 1 more days than last month.
Interest Rates
Median Prices by City
(Prices are for March 2020. City data is two months behind. Keep in mind that low volume of sales can cause large price fluctuations.)
City/County
# Sold
March 2020
March 2019
Y-T-Y % Chg
Ventura County
780
$586,000
$582,500
0.6%
San Fernando Valley
912
$675,000
$625,000
8.0%
Agoura Hills
31
$884,000
$870,000
1.6%
Calabasas
21
$1,434,500
$1,375,000
4.3%
Camarillo
96
$582,500
$595,000
-2.1%
Moorpark
42
$736,250
$640,000
15.0%
Newbury Park
44
$735,500
$717,000
2.6%
Oak Park
11
$562,000
$498,000
12.9%
Simi Valley
130
$620,000
$575,000
7.8%
Thousand Oaks
104
$750,000
$760,000
-1.3%
Westlake Village
(Ventura County)
16
$877,500
$963,750
-8.9%
Westlake Village
(L.A. County)
12
$1,131,250
$1,000,000
13.1%
Woodland Hills
71
$765,750
$685,000
11.8%
If you're looking to buy a home, here's a great place to start: Conejo Valley Neighborhoods