Market Update June 2022
Westlake Village, Agoura Hills, Oak Park, Thousand Oaks and Newbury Park
By: Michael Rice | June 2, 2022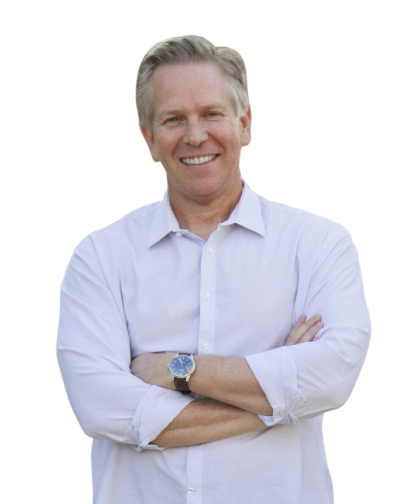 My View From Inside
We're almost to the halfway point of the year! While the market isn't as flaming hot as it has been over the last two years, it's still a steady burn. Here's what to expect for the rest of the year:
The number of homes for sale is increasing
Fewer new Conejo Valley listings hit the market in May compared to April, yet the month ended with more homes for sale than the previous month. Translation: homes aren't selling as fast as they once were. Inventory growth is trending upwards and according to the experts, that trend is likely to continue.
"The gap between this year's homes for sale and last year's is one-fifth the size that it was at the beginning of the year. The catch up is likely to continue, . . . This growth will mean more options for shoppers than they've had in a while, even though inventory continues to lag pre-pandemic normal."
Danielle Hale | Chief Economist at Realtor.com
Interest Rates are expected to continue up, but at a slower rate
The increase in mortgage rates has definitely impacted the real estate market throughout the country. Some buyers have opted to sit on the sidelines hoping for rates to dip. However a dip is not likely as the Fed continues to raise rates to battle inflation.  
"Sellers are worried about inflation, while buyers are concerned about the economy. With the Federal Reserve raising short-term interest rates in half-a-percentage-point increments at its June and July meetings, I expect mortgage rates will continue their upward trek."
Nadia Evangelou | Director of Forecasting for the National Association of Realtors. 
Home Prices continue to climb and are expected to continue up
In spite of the rising interest rates and global economic concerns, demand for housing still greatly outweighs supply. Multiple offers continue to dominate the market and drive up prices. 
"Prices throughout the country have surged for the better part of two years, including in the first quarter of 2022…Given the extremely low inventory, we're unlikely to see price declines, but appreciation should slow in the coming months."
Lawrence Yun | Chief Economist at the National Association of Realtors (NAR)
Bottom Line…
In spite of higher interest rates and rising home prices, multiple offers continue to dominate the market, but not to the extent they once did. Buyers are more cautious and are probably a bit fatigued after competing for so long. However, real estate remains an excellent hedge against inflation. And with both home prices and rates on the rise, it's still a good time to buy.
On a scale from 1-10, are we in a seller's market?

What to expect moving forward
June is often the last big surge of listings and sales as buyers and sellers try to time their move with the school season.

Value shoppers: Keep an eye on the houses you're on the fence about or slightly above your budget. They may come down a bit if they don't sell right away. 

If you immediately fall in love with a house that just hit the market, chances are you're not the only one. Expect it to sell fast and above asking price like it's 2021!

Don't expect any kind of cataclysmic change to the local market. The Conejo Valley remains one of the most sought after communities in the region. 
Seller's Corner
If you have a home to sell, your house may. be facing some competition soon. The "name your price and expect 10 offers" days are behind us for now. The market remains in your favor, but buyers are getting more cautious. The right pricing strategy can make a huge difference in this current market.
What's The 2022 California Forecast?
According to the California Association of REALTORS
The median price of a home is expected to increase 5.2% in 2022.

The number of home sales is expected to decrease by 5.2%.

Interest rates are expected to hit

5.3% by the fourth quarter, resulting in a 2022 mortgage rate average of 4.9%. The average mortgage rate should jump to 5.4% by 2023 (updated 5/5/2022).
Market Snapshot
Price
The median price of a Conejo Valley home was up in May at $1,315,000.
That's now 23 consecutive months up.
Prices are up 34% from $985,000 last May.
And up $65,000 from last month.
Homes for Sale
May ended with 372 homes for sale.
Down 25% from last May.
That's 121 fewer homes than last year.
And 21 more homes than last month.
Days to Sell a Home
It took 22 days on average to sell a home in May.
Down 24% from last May.
That's 7 fewer days than last year.
And 1 less day than last month.
Interest Rates
If you're looking to buy a home, here's a great place to start: Conejo Valley Neighborhoods