Market Update July 2022
Westlake Village, Agoura Hills, Oak Park, Thousand Oaks and Newbury Park
By: Michael Rice | July 5, 2022
Released July 5, 2022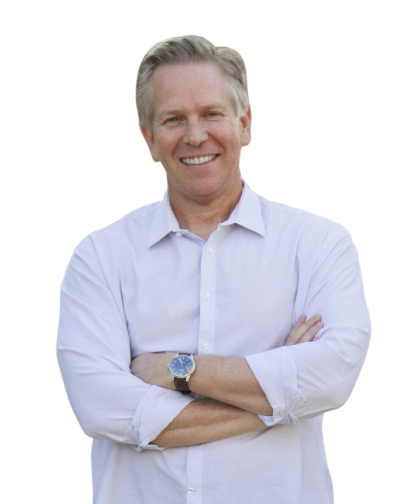 My View From Inside
After months of double digit year-over-year price appreciation (+10% to 31%), Conejo Valley home prices are finally beginning to level off (+6% in June). Is this the beginning of a trend downwards into negative territory? It's certainly possible, but not too likely.
What's actually happening
We are returning to a more normal pre-pandemic market. Prior to the pandemic boom, yes, many homes sold in days, but many homes didn't. In fact 30+ days on the market was considered reasonable and normal. If you were competing for a house, there may be one or 2 other offers, not 10. 
And that's exactly what's happening today – some homes are competitive and others sit. For the homes that sit, the challenge is that some sellers (and their agent) are having a tough time understanding that the market has changed. Price matters again. Condition matters again. And most importantly, buyers can finally negotiate again! 
What the experts are saying today  
For every expert prediction that prices will continue up, there are multiple bloggers predicting a crash. But consider the source. The actual industry economists (for the most part) are forecasting a drop in the number of sales (back to 2019 pace) and moderate price appreciation. 
National Association of Realtors Forecast:
Adjustable Rate Mortgages (ARMs) are making a comeback. An ARM loan is fixed for a certain period of time, usually 5 or 7 years. If you don't refi during that time, it will adjust to the market rate when it expires. Many experts are forecasting that rates will come down over the next couple years once inflation is under control, but it's certainly not guaranteed. ARMs are approximately 4.25% or less.
Bottom Line…
The interest rate shock is already being absorbed and priced into the market yet prices continue to go up. Yes, mortgage rates are higher than the record lows of 2021, but just a few years ago, mortgage rates were 4.5% – much closer to where we are today. The market is changing, and in many ways, that's welcome news for buyers.
On a scale from 1-10, are we in a seller's market?
What to expect moving forward
The market tends to slow mid-July as the spring surge comes to an end and buyers focus shifts to summer plans.

Expect to see an increase in price drops as sellers come to the realization that the market has changed.

Value shoppers: If the home has been on the market for a while, don't be afraid to hold your ground when negotiating with the seller. Reality is setting in and chances are they will come around.

For a competitive home, the days of bidding $100k over are mostly behind us. Many homes will still go above asking, but not as much as before.

New mortgage loan products are hitting the market that may help alleviate some of the interest rate shock and make it easier for buyers to qualify. 
Seller's Corner
Thanks to very low inventory, we are still in a seller's market overall, but buyers have much more negotiating power. Pricing properly is critically important. Don't "test the market" by pricing it a little high. If anything, price it on the lower end of the price spectrum to attract multiple offers (they're still out there). If your home doesn't sell in the first week, be prepared to negotiate, and if the offer is within reason, take it. It's too risky to wait it out these days and hope for a better buyer.
What's The 2022 California Forecast?
According to the California Association of REALTORS
The median price of a home is expected to increase 5.2% in 2022.

The number of home sales is expected to decrease by 5.2%.

Interest rates are expected to hit

5.3% by the fourth quarter, resulting in a 2022 mortgage rate average of 4.9%. The average mortgage rate should jump to 5.4% by 2023 (updated 5/5/2022).
Market Snapshot
Price
The median price of a Conejo Valley home was up in June at $1,155,000.
That's now 24 consecutive months up.
Prices are up 6% from $1,085,000 last June.
And down $160,000 from last month.
Homes For Sale
June ended with 414 homes for sale.
Down 19% from last June.
That's 100 fewer homes than last year.
And 42 more homes than last month.
Days to Sell a Home
It took 27 days on average to sell a home in June.
Down 26% from last June.
That's 9 fewer days than last year.
And 5 more day than last month.
Interest Rates
If you're looking to buy a home, here's a great place to start: Conejo Valley Neighborhoods