Market Update February 2021
Westlake Village, Agoura Hills, Oak Park, Thousand Oaks and Newbury Park
By: Michael Rice | February 4, 2021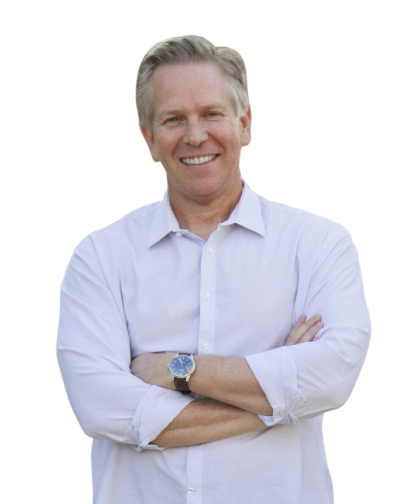 My View From Inside
There's no way to sugarcoat it – it's a tough time to be a buyer in today's market. Multiple offers are not only common, they are expected. No longer are we seeing homes go $5-10k above asking, more like $15k-25k+ above. This is a buying frenzy that has rarely been seen.
While demand for homes is definitely up, it's the lack of inventory that is the main culprit of the buying frenzy. January ended with only 338 homes for sale, down 34% from last January. 
To give you some perspective on just how low that is, 10 years ago in January 2011, there were 2,392 homes for sale in the Conejo Valley although the mid 500s has become more of the norm over the last several years or so.
Before you give up hope, there are some reasons to be optimistic. First, it's only February. We typically start to see a steady increase in listings starting now through the beginning of summer. 
Secondly, there are not an infinite number of buyers. At some point things will start to balance out again. It was only a little over a year ago when I was writing about buying demand dipping and homes sitting on the market longer. Nothing lasts forever. It may take a few offers to finally get one accepted. Just keep trying and it will happen.
Try these tips: How to get your offer accepted in 2021
FEBRUARY 2021 CONEJO VALLEY REAL ESTATE MARKET UPDATE
Homes that went into escrow more than doubled from last January.

Conejo Valley median home prices jumped 16% in January to $950,000 posting the 7th straight month of price gains. 

And inventory plummeted 34% to just 338 homes for sale driving up home prices.

Indicating the market is in full swing with no end in sight.
What Should We Expect Going Forward
Expect a slow but steady stream of new listings to hit the market over the next several months.

And be prepared to act quickly and aggressively for the good homes. 

The busy season came early this year.  

As another year of increasing prices and low inventory appears likely.
What's The 2021 California Forecast?
According to the California Association of REALTORS,
The median price of a home is expected to increase 1.3% in 2021.

The number of home sales is expected to increase by 3.3%.

Interest rates are expected to average 3.1% on a 30 year fixed mortgage.
Market Snapshot
Prices
The median price of a Conejo Valley home was up in January at $950,000.
That's now 7 consecutive months up.
Prices are up 16% from $818,700 last January.
And up $75,000 from last month.
Homes For Sale
January ended with 338 homes for sale.
Down 34% from last January.
That's 176 fewer homes than last year.
And 56 fewer homes than last month.
Days on Market
It took 42 days on average to sell a home in January.
Down 38% from last January.
That's 26 fewer days than last year.
And 4 fewer days than last month.
Interest Rates
Median Prices by City
(Prices are for December 2020. City data is two months behind. Keep in mind that low volume of sales can cause large price fluctuations.)
City/County
# Sold
Dec 2020
Dec 2019
Y-T-Y % Chg
Ventura County
1,097
$650,000
$569,000
14.2%
San Fernando Valley
1,323
$750,000
$650,000
15.4%
Agoura Hills
44
$885,000
$752,250
17.6%
Calabasas
36
$2,052,500
$1,827,500
12.3%
Camarillo
143
$692,500
$571,759
21.1%
Moorpark
50
$707,000
$625,000
13.1%
Newbury Park
63
$755,000
$770,000
-1.9%
Oak Park
26
$620,000
$795,000
-22.0%
Simi Valley
188
$660,000
$542,000
21.8%
Thousand Oaks
122
$750,000
$760,000
-1.3%
Westlake Village
(Ventura County)
19
$970,000
$903,500
7.4%
Westlake Village
(L.A. County)
16
$916,500
$1,020,000
-10.1%
Woodland Hills
129
$949,000
$840,000
13.0%
If you're looking to buy a home, here's a great place to start: Conejo Valley Neighborhoods