Market Update December 2020
Westlake Village, Agoura Hills, Oak Park, Thousand Oaks and Newbury Park
By: Michael Rice | December 4, 2020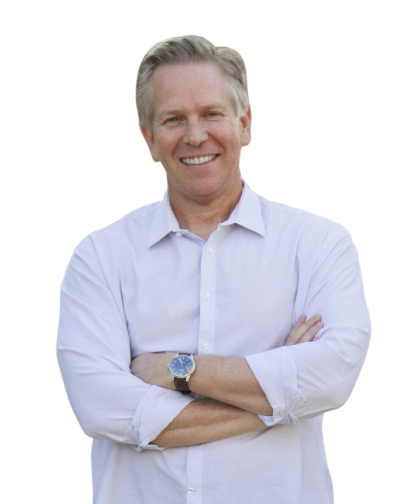 My View From Inside
Amid all the uncertainty going on in the world, the real estate market continues to be one of the brightest stars of the economy. And according to the California Association of Realtors (C.A.R), that trend is expected to continue into 2021.
C.A.R's 2021 Forecast
| | |
| --- | --- |
| Median Price | +1.3% |
| Number of Sales | +3.3% |
| Mortgage Interest Rates | 3.1% |
The lack of inventory (or desirable inventory) continues to be our biggest challenge. The number of homes that went into escrow was almost double the number of homes that came on the market in November (242 vs. 125). The median home price jumped 10% in the Conejo Valley to $845,000 compared to last November.
There's been a lot of online chatter about a flood of foreclosures rumored to hit the market in 2021 once mortgage forbearance expires. According to most economists, that's unlikely to happen for several reasons:
Homeowners have more equity than they had during the last market downturn.  

NINJA loans (no income, no job, no assets) are a fraction of the outstanding loans compared to 2007.

Home prices are more in line with incomes than they were in 2007 making a bubble burst less likely.

The government is on board with avoiding a foreclosure crisis.
So what does this mean going forward? Expect the Conejo Valley housing market in 2021 to look a lot like 2020 – high demand, low inventory, and rising home prices.
DECEMBER 2020 CONEJO VALLEY REAL ESTATE MARKET UPDATE
The median price of a Conejo Valley home was up 10% in November to $845,000.

The number of homes for sale dropped 17% to just 462 homes for sale versus last year and is trending downward.

104% more homes went into escrow in November vs. last year as home sales continue to outpace new listings. 

Mortgage rates hit new record lows well below 3% for some borrowers and are expected to remain low going into 2021
What Should We Expect Going Forward
Expect the holiday/COVID slowdown to be in full effect this month.

And sellers with older listings more open to negotiation hoping to sell before the end of the year.

Expect bargain shoppers to be out in full force looking for deals from motivated sellers.

As many indicators point to a strong local housing market in 2021.
What's The 2021 California Forecast?
According to the California Association of REALTORS,
The median price of a home is expected to increase 1.3% in 2021.

The number of home sales is expected to increase by 3.3%.

Interest rates are expected to average 3.1% on a 30 year fixed mortgage.
Market Snapshot
Prices
The median price of a Conejo Valley home was up in November at $845,000.
That's now 5 consecutive months up.
Prices are up 10% from $770,000 last November.
And down $37,500 from last month.
Homes For Sale
November ended with 462 homes for sale.
Down 17% from last November.
That's 96 fewer homes than last year.
And 110 fewer homes than last month.
Days on Market
It took 43 days on average to sell a home in November.
Down 31% from last November.
That's 19 fewer days than last year.
And 4 fewer days than last month.
Interest Rates
Median Prices by City
(Prices are for October 2020. City data is two months behind. Keep in mind that low volume of sales can cause large price fluctuations.)
City/County
# Sold
Oct 2020
Oct 2019
Y-T-Y % Chg
Ventura County
1,149
$665,000
$580,000
12.9%
San Fernando Valley
1,291
$745,000
$660,000
12.9%
Agoura Hills
48
$855,000
$790,000
8.2%
Calabasas
59
$1,400,000
$1,262,500
10.9%
Camarillo
112
$657,000
$605,000
8.6%
Moorpark
57
$682,500
$672,500
1.5%
Newbury Park
67
$820,000
$675,000
21.5%
Oak Park
24
$900,000
$700,000
28.6%
Simi Valley
205
$635,000
$580,000
9.5%
Thousand Oaks
129
$742,000
$724,500
2.4%
Westlake Village
(Ventura County)
31
$1,250,000
$935,000
33.7%
Westlake Village
(L.A. County)
19
$1,406,000
$1,250,000
12.5%
Woodland Hills
123
$935,000
$849,500
10.1%
If you're looking to buy a home, here's a great place to start: Conejo Valley Neighborhoods