Market Update August 2022
Westlake Village, Agoura Hills, Oak Park, Thousand Oaks and Newbury Park
By: Michael Rice | August 2, 2022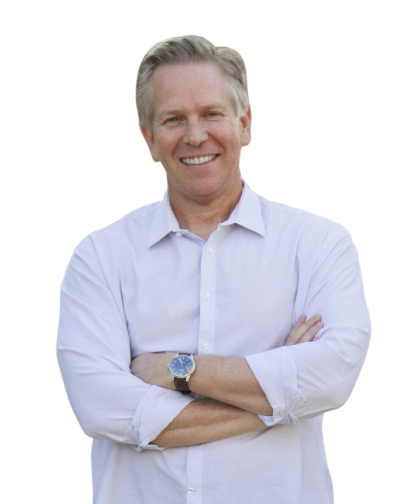 My View From Inside
There's no question that the real estate market has cooled. Inventory is steadily building up as buyer demand just isn't what it used to be. But it's also summer. It's still too early to tell if this is the typical summer lull, or signs of what's ahead.
Buyers are still out there and those who are actively looking have accepted that higher mortgage rates are here to stay. However, the increase in inventory is giving buyers a chance to breathe before jumping on a property and participating in a bidding war. 
Inventory is Growing
Take Oak Park for instance. A few months ago, we had about 5-7 homes listed as active for sale. Today, we're at 35. 
Oak Park is a good barometer of the overall strength of the market. It's not too big, it's a popular landing spot for many buyers, and the price spectrum from top to bottom isn't as wide as areas like Westlake Village or Thousand Oaks.
Dos Vientos (a large community in Newbury Park) is another good example for the same reasons. A few months ago there were 2-4 homes, today 16. 
Still, neither home prices nor mortgage rates are expected to plummet this year. In fact, the National Association of Realtors has increased its price forecast from about a 5% increase to 11%. And future fed rate hikes are likely already priced into mortgage rates which should help rates stabilize. This may be contrary to what you're hearing at the watercooler. 
Bottom Line…
We're back to a more "normal" pre-pandemic market. The initial mortgage rate shock is over. The record low inventory is over. The "10+ offers on every home" market is over. Buyers now have options and the ability to negotiate. This is the opportunity many buyers have been waiting for who were outbid or out priced last year.    
On a scale from 1-10, are we in a seller's market?
What to expect moving forward
The summer lull started mid-July and typically continues through August before the fall market picks up again.

Expect to see the inventory of homes continue to build and an increase in price drops for homes listed for over a month.

Value shoppers: If the home has been on the market for a while, don't be afraid to hold your ground when negotiating with the seller. Reality is setting in and chances are they will come around.

New mortgage loan products are hitting the market that may help alleviate some of the interest rate shock and make it easier for buyers to qualify. 
Seller's Corner
It's still a good time to sell, but don't fight the market. The correlation between time on the market and sales price is very real. With fewer active home shoppers and more competing homes for sale, it's critical to make adjustments quickly before your home ends up looking stale and distressed.
What's The 2022 California Forecast?
According to the California Association of REALTORS
The median price of a home is expected to increase 5.2% in 2022.

The number of home sales is expected to decrease by 5.2%.

Interest rates are expected to hit

5.3% by the fourth quarter, resulting in a 2022 mortgage rate average of 4.9%. The average mortgage rate should jump to 5.4% by 2023 (updated 5/5/2022).
Market Snapshot
Price
The median price of a Conejo Valley home was up in July at $1,080,000.
That's now 25 consecutive months up.
Prices are up 12% from $966,750 last July.
And down $75,000 from last month.
Homes for Sale
July ended with 431 homes for sale.
Down 19% from last July.
That's 103 fewer homes than last year.
And 17 more homes than last month.
Days to Sell a Home
It took 32 days on average to sell a home in July.
Down 9% from last July.
That's 3 fewer days than last year.
And 5 more day than last month.
Interest Rates
If you're looking to buy a home, here's a great place to start: Conejo Valley Neighborhoods