Market Update August 2020
Westlake Village, Agoura Hills, Oak Park, Thousand Oaks and Newbury Park
By: Michael Rice | August 3, 2020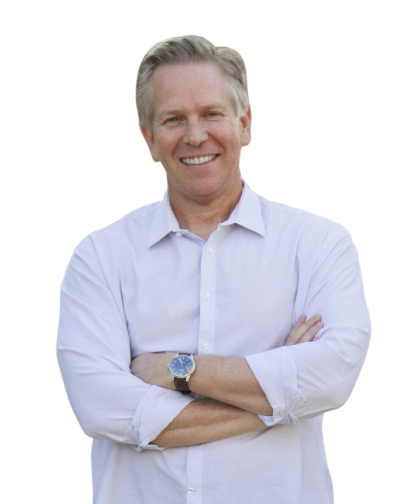 My View From Inside
The home buying surge continued in July as though there's nothing else going on in the world.
An astounding 90% more homes went into escrow compared to last July. What's fueling this remarkable comeback? The flight from cities to the suburbs, the need for more living space, and the ridiculously low interest rates (under 3% for some borrowers).
"The sales recovery is strong, as buyers were eager to purchase homes and properties that they had been eyeing during the shutdown…This revitalization looks to be sustainable for many months ahead as long as mortgage rates remain low and job gains continue."

– Lawrence Yun, Chief Economist – National Association of Realtors
We're really in the midst of two markets:
The "move-in ready" market
The "needs some TLC" market
The move-in ready market is on fire – tons of showings and multiple offers. That's not always the case for the homes that need some TLC. Those homes are sitting much longer and often have to drop the price to attract buyers willing to manage a remodel while working from home and homeschooling their kids.
August is usually one of the slowest months of the year. Don't expect that to be the case this year. The lack of inventory coupled with low interest rates and low local unemployment should keep this hot market going at least through the end of summer.
AUGUST 2020 CONEJO VALLEY REAL ESTATE MARKET UPDATE
The median price of a Conejo Valley home was up 2% in July to $825,000.
The number of homes for sale dropped 18% to just 696 homes for sale, but that's up slightly from last month.
90% more homes went into escrow in July vs. last year as home sales continue to catch up after the lockdown.
And mortgage rates dipped below 3% for some borrowers adding fuel to an already hot market.
What Should We Expect Going Forward
Expect more of the same as many buyers continue to wait on the sidelines ready to pounce when new listings come up.
And be ready to get creative with your offer and pay over asking price on the popular homes.
Things may calm down for a bit towards the end of the month as parents shift their attention to getting the school year started.
However that's likely to be short lived as both inventory and interest rates are forecast to remain low.
What's The 2020 California Forecast?
According to the California Association of REALTORS,
The median price of a home is expected to increase 2.5% in 2020.

The number of home sales is expected to increase by 0.08%.

Interest rates are expected to average 3.7% on a 30 year fixed mortgage.
Market Snapshot
Prices
The median price of a Conejo Valley home was up in July at $825,000
That's now 1 consecutive month up.
Prices are up 2% from $805,000 last July.
And down $0 from last month.
Homes for Sale
July ended with 696 homes for sale.
Down 18% from last July.
That's 154 fewer homes than last year.
And 26 more homes than last month.
Days to Sell a Home
It took 43 days on average to sell a home in July.
Down 28% from last July.
That's 17 fewer days than last year.
And 1 less day than last month.
Interest Rates
Median Prices by City
(Prices are for June 2020. City data is two months behind. Keep in mind that low volume of sales can cause large price fluctuations.)
City/County
# Sold
June 2020
June 2019
Y-T-Y % Chg
Ventura County
735
$600,000
$579,750
3.5%
San Fernando Valley
831
$692,500
$650,500
6.5%
Agoura Hills
18
$849,250
$800,000
6.2%
Calabasas
22
$2,130,000
$1,200,000
77.5%
Camarillo
99
$600,000
$578,500
3.7%
Moorpark
45
$692,000
$640,000
8.1%
Newbury Park
35
$747,500
$720,000
3.8%
Oak Park
17
$780,000
$774,000
0.8%
Simi Valley
127
$580,000
$590,000
-1.7%
Thousand Oaks
84
$751,000
$751,500
-0.1%
Westlake Village
(Ventura County)
23
$1,271,500
$950,000
33.8%
Westlake Village
(L.A. County)
13
$990,000
$1,090,000
-9.2%
Woodland Hills
77
$805,000
$873,000
-7.8%
If you're looking to buy a home, here's a great place to start: Conejo Valley Neighborhoods