Market Update April 2020
Westlake Village, Agoura Hills, Oak Park, Thousand Oaks and Newbury Park
By: Michael Rice | April 4, 2020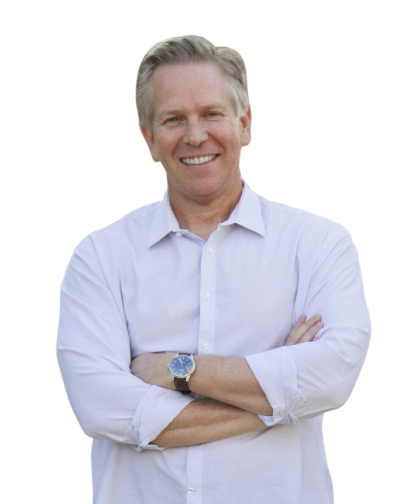 My View From Inside
The Conejo Valley real estate market is showing more resiliency than many expected. Homes are still being listed and many are continuing to sell. Yes, we've had an upsurge in cancelled escrows and many listings have been temporarily taken off the market, but fewer than many were anticipating.
In fact, from the date the lockdown went into place (March 19) through April 3rd, 68 homes closed escrow, 62 homes were listed, 58 went pending, and only 30 fell out of escrow. And many of those that did fall out quickly sold to another buyer.
That's not to say that challenges don't lie ahead. April is likely to be a rough month for businesses, markets, and the country at large. However the bounce back is forecast to be quick and steep. The fundamentals of the real estate market remain strong and the vast majority of the buyers I speak to are still planning to buy either now or after this passes. And the homes that are on the market right now are likely sellers who need to sell asap providing better opportunities to negotiate a discounted price.
Real estate was classified as an essential service allowing us to continue to help buyers and sellers. I've put together a couple of resources to help you understand what to expect:
COVID-19 Conejo Valley Real Estate Market Update
APRIL 2020 CONEJO VALLEY REAL ESTATE MARKET UPDATE
In spite of the current state of the markets, home prices went up 1% in the Conejo Valley to $849,000.

As expected, the number of homes that came on the market plunged 43% leaving only 493 homes for sale in the Conejo Valley.

Many sellers put their homes on "hold" meaning that they still plan to sell once this passes, but no showings until then.

However buyers are still looking and homes are still selling.
What Should We Expect Going Forward
Don't expect the normal spring surge to happen this month.

But don't expect the real estate market to shut down this month either.

Expect to find more sellers willing to "consider all offers".

And expect some temporary downward pressure on prices until this crisis is over.
What's The 2020 California Forecast?
According to the California Association of REALTORS,
The median price of a home is expected to increase 2.5% in 2020.

The number of home sales is expected to increase by 0.08%.

Interest rates are expected to average 3.7% on a 30 year fixed mortgage.
Market Snapshot
Prices
The median price of a Conejo Valley home was up in March to $849,000
That's now 4 consecutive month up.
Prices are up 1% from $838,750 last March.
And up $69,000 from last month.
Homes for Sale
March ended with 493 homes for sale.
Down 34% from last March.
That's 251 fewer homes than last year.
And 35 fewer homes than last month.
Days to Sell a Home
It took 51 days on average to sell a home in March.
Down 23% from last March.
That's 15 fewer days than last year.
And 3 fewer days than last month.
Interest Rates
Median Prices by City
(Prices are for February 2020. City data is two months behind. Keep in mind that low volume of sales can cause large price fluctuations.)
City/County
# Sold
Feb 2020
Feb 2019
Y-T-Y % Chg
Ventura County
665
$575,000
$565,000
1.8%
San Fernando Valley
751
$645,000
$599,000
7.7%
Agoura Hills
22
$725,000
$955,000
-24.1%
Calabasas
23
$1,528,250
$1,087,500
40.5%
Camarillo
83
$572,500
$597,000
-4.1%
Moorpark
28
$561,000
$630,500
-11.0%
Newbury Park
38
$763,000
$712,500
7.1%
Oak Park
17
$682,500
$790,000
-13.6%
Simi Valley
129
$573,000
$565,000
1.4%
Thousand Oaks
71
$725,000
$680,000
6.6%
Westlake Village
(Ventura County)
18
$1,260,000
$1,102,500
14.3%
Westlake Village
(L.A. County)
11
$1,025,000
$1,287,500
-20.4%
Woodland Hills
58
$920,000
$761,000
20.9%
If you're looking to buy a home, here's a great place to start: Conejo Valley Neighborhoods