Market Update August 2019
Westlake Village, Agoura Hills, Thousand Oaks, Oak Park and Newbury Park
By: Michael Rice | August 3, 2019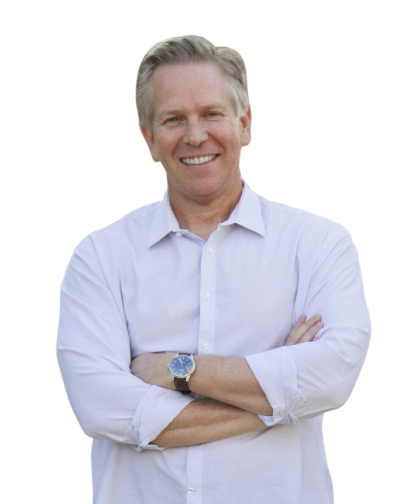 My View From Inside
For the first time in many years, we have a fairly balanced market between buyers and sellers. But many sellers have yet to come to that realization. Last year, sellers could practically name their price and expect lots of showings and quick offers. That's not the case today. Even with the drop in interest rates, buyers are more cautious than they were last year.  
As a result, many homes are simply priced too high and the market is ignoring them or waiting for the inevitable price reduction. However homes that are priced correctly and in popular neighborhoods are still selling fairly quickly. 
This may be the market many buyers have been begging for years – low interest rates and motivated sellers. All signs point to a slightly appreciating market over the next year or two as inventory remains low. Those waiting on the sidelines for a price correction may get priced out and miss out on the low interest rates.
P.S. I write the market update for number nerds like me who like stats and graphs. Continue reading for my insight on the local market. Give me a call when you want to talk about buying or selling your Conejo Valley home.
AUGUST 2019 CONEJO VALLEY REAL ESTATE MARKET UPDATE
Median home prices remained relatively flat (up 1%) in July at $805,000 vs $800,000 last year.

And fewer new listings hit the market (down 18% from last year) as overall inventory dropped 13% to 799 homes for sale.

69% more homes went into escrow this July compared to last year.

Indicating that the drop in rates caused buyers to act.
What Should We Expect Going Forward
Expect the August slowdown to go into full effect as last minute vacations and back to school takes priority.

Causing more price reductions for the motivated sellers that have been sitting on the market a couple months or more.

Expect buyers to remain cautious of overpaying as the market shows some signs of softening.

But still ready to act at the right price to take advantage of the low interest rates.
Are you looking into buying or selling your home in the Conejo Valley?   Let's Connect!
What's The 2019 California Forecast?
According to the California Association of REALTORS,
The median price of a home is expected to increase 3.1% in 2019.
The number of home sales is expected to decrease by 3.3%.
Interest rates are expected to average 4.1% on a 30 year fixed mortgage (Updated June 2019).
Market Snapshot
Home Prices
The median price of a Conejo Valley home was up in July to $805,000
That's now 3 consecutive month up for 2019.
Prices are up 1% from $800,000 last July.
And down $47,000 from last month.
Homes For Sale
July ended with 799 homes for sale.
Down 13% from last July.
That's 117 fewer homes than last year.
And 3 more homes than last month.
Days to Sell a Home
It took 55 days on average to sell a home in July.
Down 5% from last July.
That's 3 fewer days than last year.
And 7 more days than last month.
Interest Rates
Median Prices by City
(Prices below are for May 2019. City data is released a month late. Keep in mind that low volume of sales can cause large price fluctuations.)
City/County
# Sold
June 2019
June 2018
Y-T-Y % Chg
Ventura County
965
$580,000
$615,000
-5.7%
San Fernando Valley
1,106
$630,000
$629,000
0.2%
Agoura Hills
42
$800,000
$910,000
-12.1%
Calabasas
37
$1,200,000
$1,448,500
-17.2%
Camarillo
108
$578,500
$612,500
-5.6%
Moorpark
47
$640,000
$665,000
-3.8%
Newbury Park
54
$720,000
$694,500
3.7%
Oak Park
18
$774,000
$790,000
-2.0%
Simi Valley
197
$590,000
$586,500
0.6%
Thousand Oaks
125
$751,500
$730,000
2.9%
Westlake Village
(Ventura County)
23
$950,000
$1,000,000
-5.0%
Westlake Village
(L.A. County)
19
$1,090,000
$1,070,000
1.9%
Woodland Hills
89
$873,000
$827,500
5.5%
If you're looking to buy a home, here's a great place to start: Conejo Valley Neighborhoods